Titles 1998-2018
Animals Strike Curious Poses, Elena Passarello
"It might be the best book on animals I've ever read."
—The New York Times Book Review
"100 Notable Books of 2017," The New York Times
"11 New Books We Recommend This Week," The New York Times, Editor's Choice
"10 Page-Turners for 2017," Martha Stewart Living
"Best Books 2017," Publishers Weekly
"The 14 Best Female Essayists to Read Now," Signature
2018 Oregon Book Award Winner for Creative Nonfiction
Beginning with Yuka, a 39,000 year old mummified woolly mammoth recently found in the Siberian permafrost, each of the 16 essays in Animals Strike Curious Poses investigates a different famous animal named and immortalized by humans. Modeled loosely after a medieval bestiary, these witty, playful, whipsmart essays traverse history, myth, science, and more, bringing each beast vibrantly to life.
For a classroom-ready reader's guide written by the author herself follow this link, and explore more titles with reader's guides in Sarabande in Education.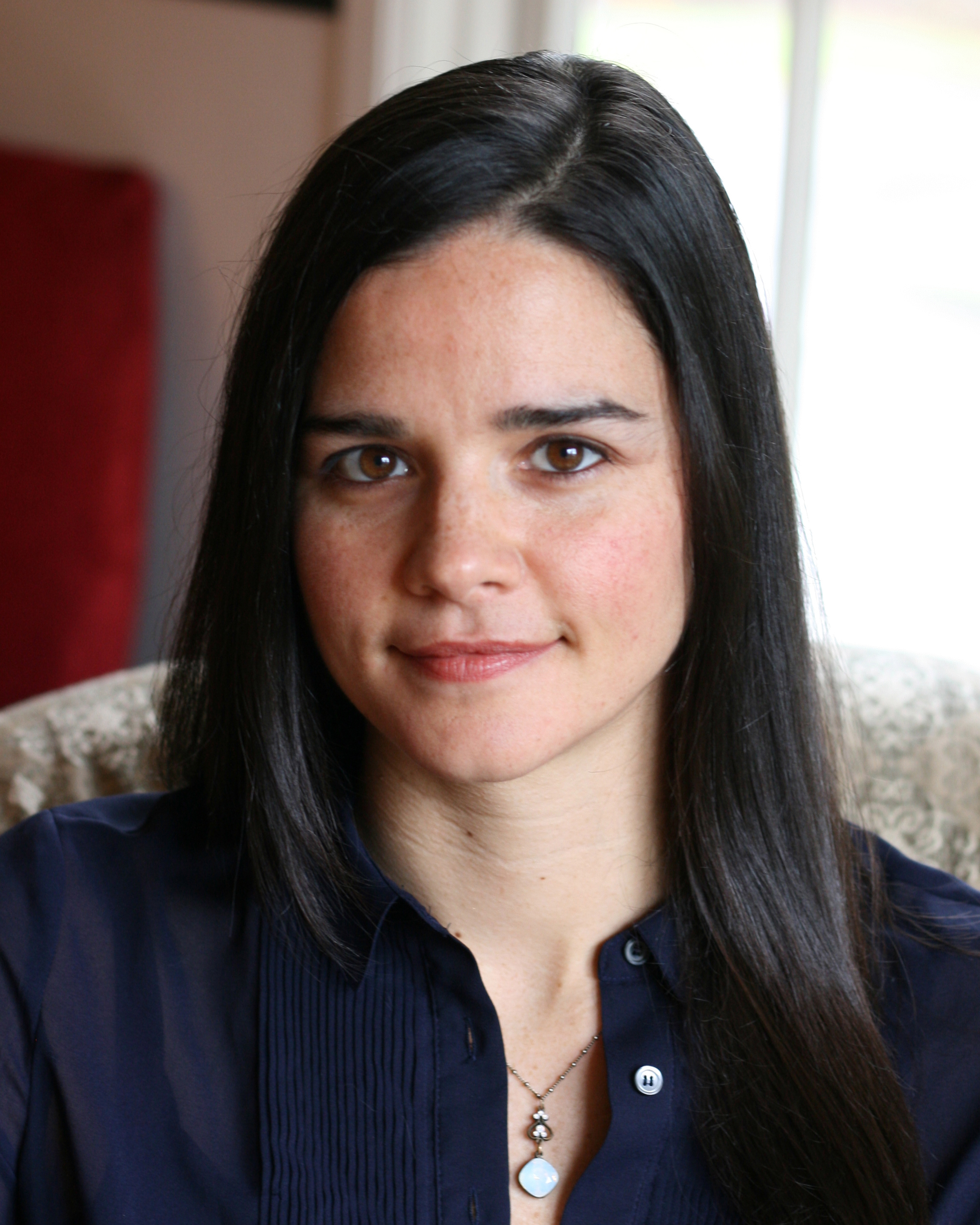 Additional Info
Elena Passarello is an actor, a writer, and recipient of a 2015 Whiting Award. Her first collection with Sarabande Books, Let Me Clear My Throat, won the gold medal for nonfiction at the 2013 Independent Publisher Awards and was a finalist for the 2014 Oregon Book Award. Her essays on performance, pop culture, and the natural world have been published in Oxford American, Slate, Creative Nonfiction, and The Iowa Review, among other publications, as well as in the 2015 anthologies Cat is Art Spelled Wrong and After Montaigne: Contemporary Essayists Cover the Essay. Passarello lives in Corvallis, Oregon and teaches at Oregon State University.
PRAISE FOR ANIMALS STRIKE CURIOUS POSES:
"Stunning. . . . Passarello's keen wit is on display throughout as she raises questions about the uniqueness of humans. . . . A feast of surprising juxtapositions and gorgeous prose."
—Publishers Weekly, starred review
"This phenomenal collection documents the lives of particular animals from a wide range of species. . . . Passarello treats her subjects with dextrous care, weaving narratives together in a way that investigates, honors, and complicates her subjects. . . . Passarello has created a consistently original, thoroughly researched, altogether fascinating compendium."
—Booklist, starred review
"Passarello presents biographies of famous animals, from an ancient mummified mammoth to Mr. Ed and Cecil the Lion."
—The New York Times, "100 Notable Books of 2017"
"I've spent decades reading books on the roles animals play in human cultures, but none have ever made me think, and feel, as much as this one. It's a devastating meditation on our relationship to the natural world. It might be the best book on animals I've ever read. It's also the only one that's made me laugh out loud. . . . [Passarello is] a master of the essay form."
—Helen MacDonald for The New York Times Book Review
"There is an agile intelligence at work . . . as [Passarello] makes connections among disparate elements and wields keen perceptions on the creatures she encounters. There are some real dazzlers. Passarello manages to chronicle humanity's cavalier exploitation of, and cruelty to, animals without getting preachy in the process—no mean feat."
—Kirkus Reviews
"[An] extraordinary book. . . Although these animal case histories lodge under the label of 'essay', Passarello tests and stretches the form in thrilling ways."
—The Guardian
"A work of genius . . . Whether you are an animal lover or not, this is a terrific read, burning with relevance to our world, by an exciting new talent."
—The Guardian, "Best Books of 2017"
"A gorgeous and peculiar collection of essays about famous animals and the ways we interact with them."
—Tin House online
"Passarello is brilliant, and these essays exploring famous animals . . . will not disappoint in quirkiness, intelligence, and delight."
—National Book Foundation Executive Director Lisa Lucas, Martha Stewart Living, "10 Page-Turners for 2017"
"Strange and wonderful."
—Brevity, online
"This is a beautiful and layered book whose allusions, content, and design make it a natural-born alpha in the latest pack of animal-themed creative nonfiction. . . . Passarello has set a new standard for how we can write about animals real and imaginary--professors of nature writing and lovers of mythical beasts, take note."
—Kenyon Review
"Elena Passarello's new essay collection Animals Strike Curious Poses is a dazzling bestiary about animals famous in their time and humans' relationships with them."
—Largehearted Boy, "Favorite Nonfiction of 2017"
"The essays in Elena Passarello's Animals Strike Curious Poses are technically about animals you'll find in history books, but really they are about the worlds the creatures inhabit and the ways people intersect with them. That, and they're fiercely fun."
—Marie Claire
"Animals Strike Curious Poses is a delight for all of the senses. . . . Passarello's prose evokes a visceral response all on its own. . . . The essays range in structure, style, and length but all carry an emotional heft and lovely, sometimes aching, prose."
—Signature Reads
"[P]layful, shrewd and illuminating."
—Financial Times, "Animals Strike Curious Poses by Elena Passarello--call of the wild"
"Passarello is an expert at distilling a wealth of texts into the most essential, compelling statistics or most startling, hilarious quotes. . . . She explores and interrogates the implications of the many desires and fears we have projected onto animals—the fears they reflect back to us, and the ways we understand the will to live through them."
—Southern Humanities Review online
"Packed with an assortment of facts, myths, and unexpected connections, each of the book's essays is a deeply researched ride that presents an almost staggering amount of information. But the essays are also highly playful. . . . Throughout, Passarello works as a sort of critical ringmaster, announcing both the sideshow act and our short-sighted desire for it. She entertains as she exhibits our missteps, and points to the ways we project onto—and define ourselves in relation to—animals."
—Portland Mercury
"The thoroughly researched book teems with lyrical language, humor, ingenious stylistic choices and smartly drawn connections."
—Pittsburgh City Paper
"Elena Passarello writes of human-animal relationships with all the weight of mighty literature that she can bring to bear. That she attempts so bold a feat shows that this border country can be explored in unapologetically literary terms and it is worthy of deep seriousness of purpose."
—New Statesman
"Passrello's language is compressed, poetic, and, at times, profound. . . . [T]he book is also irreverently fun."
—The Chattahoochee Review
"Animals Strike Curious Poses turns the bestiary inside out, holds the mummified mammoth heart up against our own, and, from the braided ventricles, springboards into intoxicating and animated meditations on our penchant for ownership via naming, our drive to saddle the world and its creatures with our weary, ponderous patronymics, and the attendant and cockeyed faux-fame. This book is a gift to us from one of the best, most important, and most exciting essayists of the 21st century."
—Matthew Gavin Frank, author of The Mad Feast and Preparing the Ghost: An Essay Concerning the Giant Squid and Its First Photographer
"This is an astonishingly good collection."
—Stephen Sparks, Point Reyes Books, Point Reyes, CA
"Let's face it: animals are interesting, words are interesting. Put them together in arresting match-ups—Mozart and starling, Darwin and refugee tortoise, spider and astronaut, gorilla and lexicon, 'endling' and genetic futurist—as Passarello does in this delicious collection, and you get a gorgeous picture of a curious mind engaged beyond self-interest. As she digs around in the animal images buried inside us, she finds that 'It is as if every animal a human brain has ever seen, it has swallowed.' And we get to share here this fine and nourishing meal, artfully prepared, with her playful intelligence for company at the table. I am now forever in love with starlings and spiders. . . "
—Alison Hawthorne Deming, author of Zoologies
"Passarello is resplendent in her encyclopedic knowledge of natural history with a fierce and feral intelligence. Mammoth hunting, spiders in space, the last living tortoise from the Darwin expedition—the magnificent animal essays in this utterly absorbing collection shimmer with complexities about human nature with extraordinary depth and music. The end result is simply superb—a must for anyone who values wisdom served up with verve and a genuine adoration for the creatures with which we share this flawed and dazzling world."
—Aimee Nezhukumatathil
"Elena Passarello's wildly inventive, meticulously-rendered meditations are their own kind of perfect animal. This is a hair-raisingly beautiful book."
—Amy Fusselman
"In Animals Strike Curious Poses, Elena Passarello spins fantastic, wondrous, and true tall tales about species big and small. Her essays are dream-spaces of imagery and ideas. . . . This book will leave little doubt that Passarello is one our country's most gifted young prose writers."
—Héctor Tobar, New York Times bestselling author of Deep Down Dark and The Barbarian Nurseries
"What Rachel Carson called 'the problem of sharing our earth with other creatures' is still one of the most pressing problems of our time, but only a few individual creatures are known to all of us by name. Elena Passarello's witty, insightful, exquisite essays reintroduce us to these famous animals, and find new meaning in their fascinating stories."
—Michelle Nijhuis, writer for National Geographic and blogger for The New Yorker
"[Passarello has] an unwavering eye for detail. She tells the truth but tells it slant. Her essays momentarily unbalance us or demand that we look at the world or some aspect of it in a new way."
—Oregon State University Professor Jeff Miller