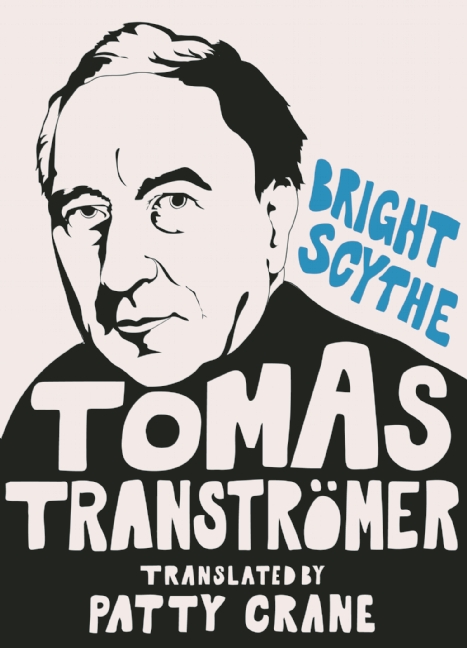 Titles 1998-2018
Bright Scythe: Selected Poems by Tomas Tranströmer, translated by Patty Crane
Known for sharp imagery, startling metaphors, and deceptively simple diction, Tranströmer's luminous poems offer mysterious glimpses of insight into the deepest facets of humanity. These new translations, in a bilingual edition, are tautly rendered and elegantly cadenced. They are also deeply informed by Crane's personal relationship with the poet and his wife during the years she lived in Sweden.
For a classroom-ready reader's guide written by the author herself, follow this link, and explore more titles with reader's guides in Sarabande in Education.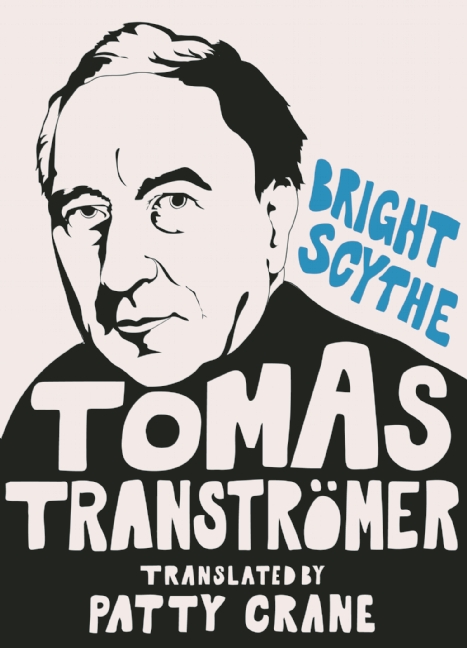 Additional Info
Tomas Gösta Tranströmer is a Swedish writer, poet and translator, whose poetry has been translated into over 60 languages. He's acclaimed as one of the most important European writers since World War II and was awarded the 2011 Nobel Prize in Literature. He died March 26, 2015 at the age of 83.
Patty Crane's translations of Tomas Tranströmer's poetry have appeared in American Poetry Review, Blackbird, New Ohio Review, Poetry Daily, Poetry East, and Smartish Pace. She spent three years living in the Stockholm area of Sweden, where she worked closely with Tranströmer and his wife, Monica.
PRAISE FOR BRIGHT SCYTHE:
"How to render a poem with fidelity to the original and as a great poem in the new language? It's the translator's perennial problem. To my ear, [Patty] Crane has so far made the best English version of Transtromer because of [her] small choices. She actually worked with the poet and his wife, as she describes in a moving afterword; perhaps that has much to do with her sensitivity. Transtromer's poetry is concerned with precisely how little we're able to really see, yet how much that little is worth. His is a tense, taut music, easier to hear in Crane's slightly relaxed interpretation."
—The New York Times Books Review, Editor's Choice
"[Patty] Crane's verse sounds good in English, and it comes with facing-page Swedish. It also reflects the cooperation of the poet's wife: Crane visited Tomas and Monica Tranströmer periodically from 2007 to 2010, when she had begun to render the poems, often with masterly care, into syllables sharper, more brittle, more urgent, than some prior translators chose. Her Tranströmer wants to be heard: 'If I could at least get them to feel,' he writes, 'that this trembling beneath us/ means we're on a bridge.' Readers who know earlier versions, or who know Swedish, will want to contrast these versions with what they know; readers new to Tranströmer should bundle up and dive in."
—Publishers Weekly, starred review
"Reading this poem, a translation from its original Swedish, I was reminded of that childhood wonder and felt again the heft of so many truths waiting to be known."
—Natasha Trethewey, New York Times Magazine
"The translations . . . are quite good, 'pleasant and without conceit' in the words of one poem. Their judgment, tact and good sense are impressive in a newcomer. One of the pluses of the book is that it includes the Swedish originals. . . . Another plus is David Wojahn's enthusiastic and intelligent introduction. His first sentence, 'the great subject of the poetry of Sweden's Tomas Tranströmer—it sometimes seems as though it is his only subject—is liminality,' was so completely satisfying that it took me several days to get past it, to the four pages still to come."
—London Review of Books
"Sometimes a new piece of shared cultural heritage seems to click into place; the appearance of Bright Scythe—selected poems by Swedish Nobel laureate Tomas Tranströmer, translated by Patty Crane—feels like such an occasion. These poems are adamantly delicate parcels of offhand eternity, dwelling in a space few have inhabited usefully in any sustained way. . . . If, as Borges says, 'poetry springs from something deeper,' then these poems are leaded windows and fine-hewn doors ajar into that fathoming—rendered in 'glass-clear' translations—and a lasting tribute to the poet's passing earlier this year."
—World Literature Today
"Quietly revelatory . . . Between his own words and Crane's warm remembrances of her time with the Tranströmers, this book acts as a kind of shadow biography of the poet. It's a haunting, mysterious, but ultimately warm and humanistic work, and a welcome introduction both to Tranströmer's poetry and in the debates over how best to translate it into another tongue."
—Biographile
"For those of you who missed out on the Nobel Prize-winning poet Tranströmer, who died last year, Bright Scythe—with its lively translation by Patty Crane (who worked with the poet)—is the place to start."
—Flavorwire, "Ten Must-Read Books for November 2015"
"Bright Scythe, a collection of [Tranströmer's] work newly translated from the Swedish by Patty Crane, is a literary panorama with work from 1954 to 2004, and deftly traces the poet's quiet interrogation with life's phenomena. . . . Crane, whose work presents the original jagged Swedish on the opposite page of her translations, stays close to the source. She measures with finesse each syllable and simile."
—Electric Literature
"To read Tranströmer—the best times are at night, in silence, and alone—is to surrender to the far-fetched. . . . The poems remember us and, if we are perfectly still, give us a chance to catch sight of ourselves."
—Teju Cole, The New Yorker
"The typical Tranströmer poem is an exercise in sophisticated simplicity, in which relatively spare language acquires remarkable depth, and every word seems measured to the millimeter."
—David Orr, The New York Times
"Tranströmer is forever reminding us that the world is not what it appears to be; that with mind-
fulness and close attention, you might get a glimpse of something vast and strange."
—John Freeman, NPR
"The landscape of Tranströmer's poetry—the jagged coastland of his native Sweden, with its dark spruce and pine forests, sudden light and sudden storm, restless seas and endless winters—is mirrored by his direct, plain-speaking style and arresting, unforgettable images. . . . [A] magnificent poet."
—Robin Robertson, The New York Review of Books
"[Tranströmer] moves, almost secretly into the nooks and crannies of human existence, as formless as the soul, feels humanity's quintessence palpably. His work becomes something magical to experience....Patty Crane has not only maintained the cadence of Tranströmer's original but has also grasped the element of translation as Fenollosa or Pound would have done: embracing the rhythmic sweep of the metaphor and language in an elemental and breathtaking manner. Here is that folksiness that so endeared Tomas Tranströmer to a world of readers who fell in love with his sense of the rustic nature of Swedish countryside in the beautiful music of its language; yet keeping his eye and his heart always beating with the enormous humanity which he inhabited."
—JazzdaGama