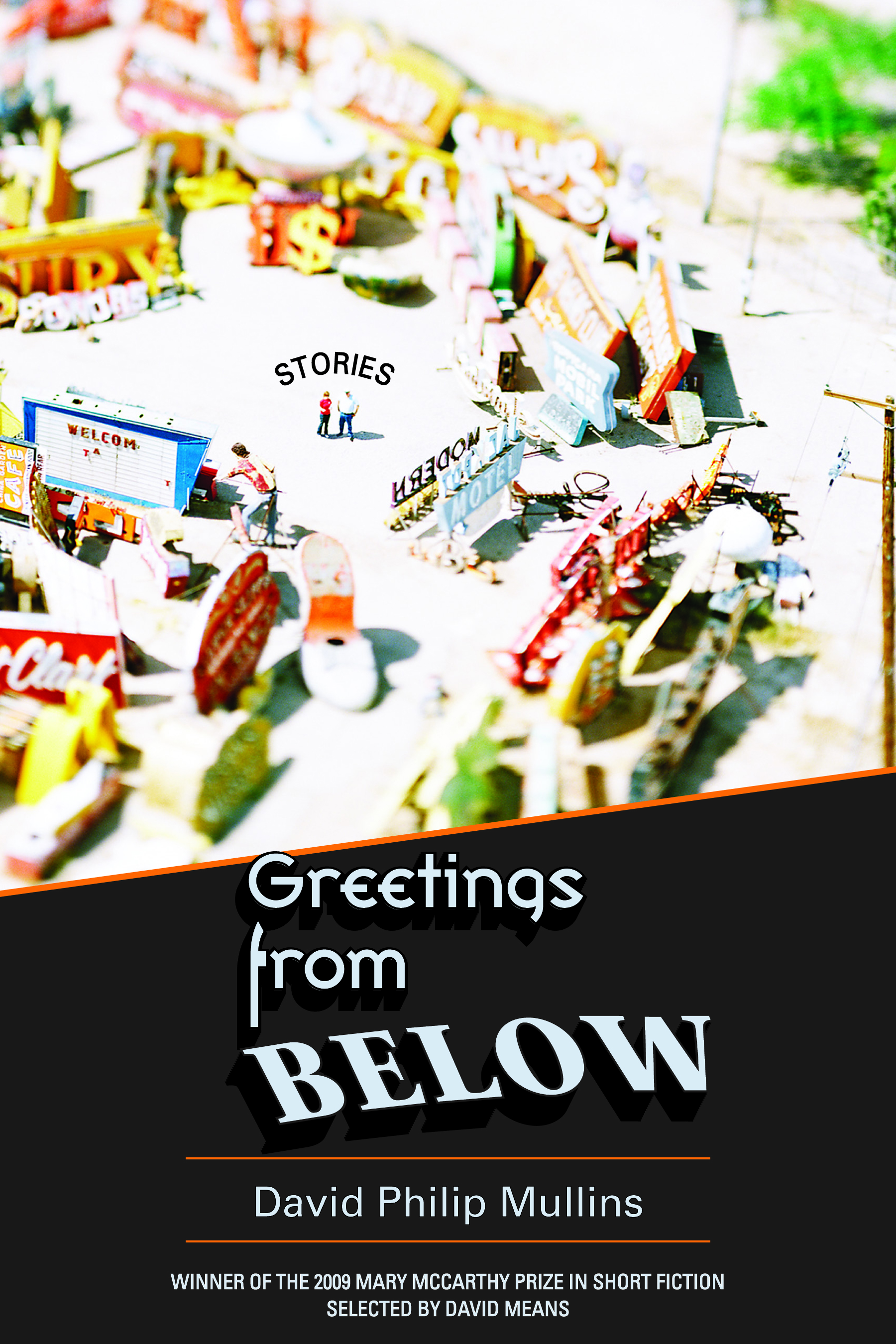 Titles 1998-2018
Greetings from Below, David Philip Mullins
At 14, Nick Danze steals trees to watch them die in the desert; visits a swingers club on Christmas at twenty-six; and spends his thirties married to the true love of his life, who he's not sure he loves at all. In Nick's wounded honesty and queasy self-consciousness, Mullins awakens us to the perverse power of alienation and shame.
For a classroom-ready reader's guide written by the author himself, follow this link, and explore more titles with reader's guides in Sarabande in Education.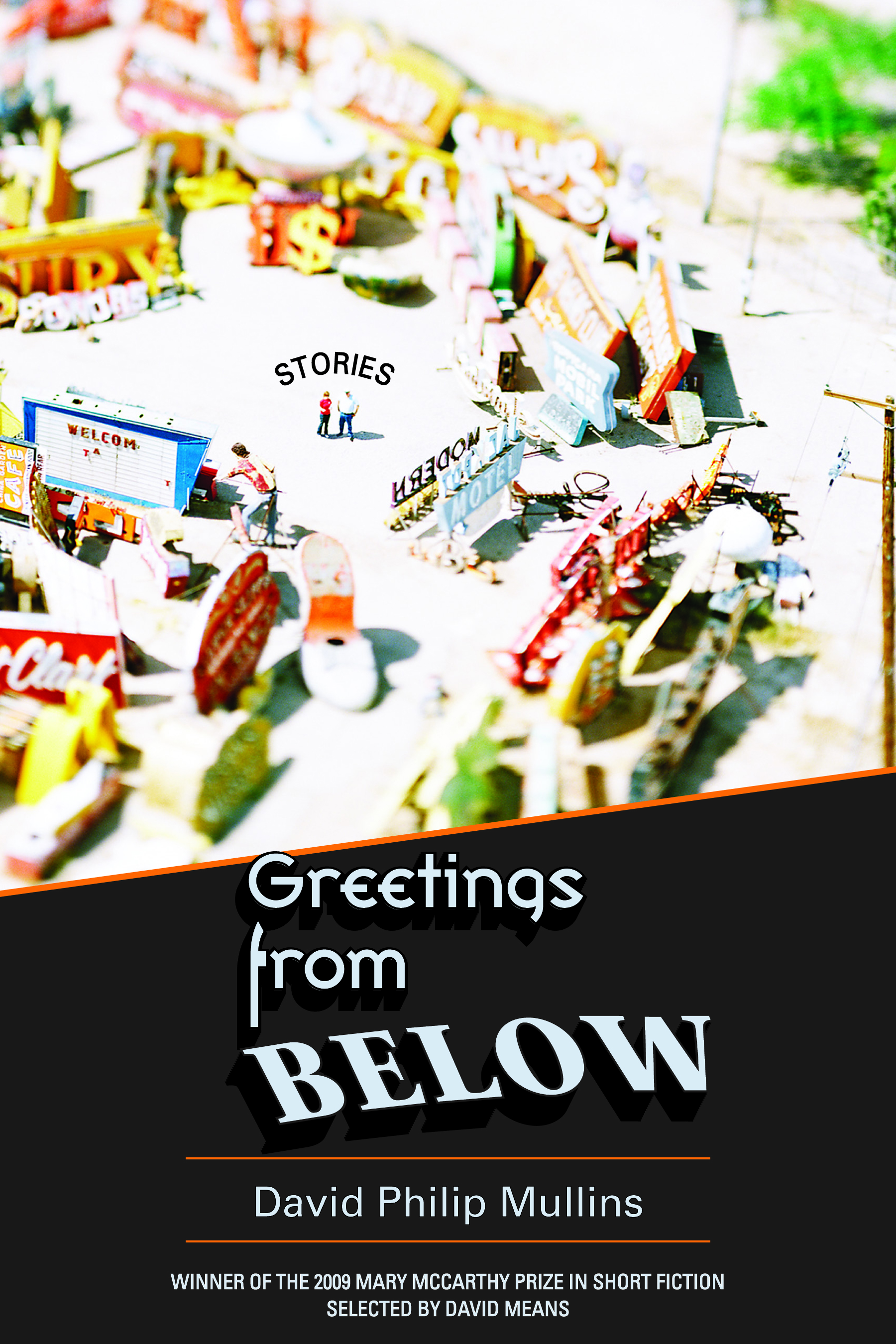 Additional Info
David Philip Mullins grew up in Las Vegas, Nevada, and is a graduate of the Iowa Writers' Workshop. His stories have appeared in The Yale Review, The Massachusetts Review, New England Review, Cimarron Review, Fiction, Ecotone, andFolio. He has received awards from Yaddo and the Sewanee Writers' Conference and lives in Omaha, Nebraska, with his wife and two children, where he teaches writing and literature at Creighton University.