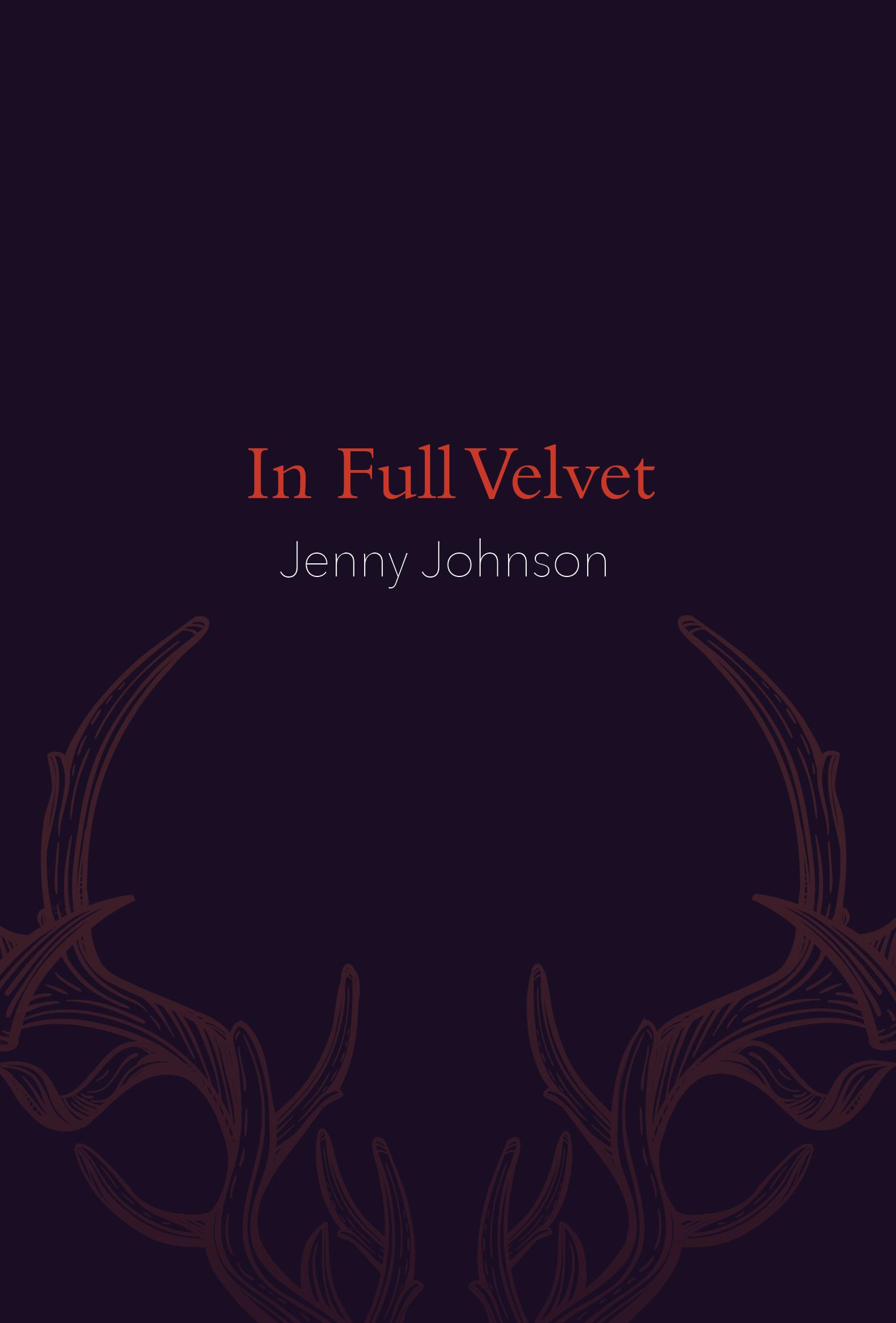 Titles 1998-2018
In Full Velvet, Jenny Johnson
Autostraddle, "45 Queer and Feminist Books You Need to Read in Early 2017"
Academy of American Poets, "Most Anticipated Collections"
Signature Reads, "28 Breathtaking Poetry Books to Read Now"
Harvard Book Store Staff Recommendation
Sinuous and sensual, the poems of In Full Velvet interrogate the nuances of desire, love, gender, ecology, LGBTQ lineage and community, and the tension between a body's material limits and the forms made possible by the imagination. Characterized by formal poise, vulnerability, and compassion, Johnson's debut collection is one of resounding generosity and grace.
For a classroom-ready reader's guide written by the author herself follow this link, and explore more titles with reader's guides in Sarabande in Education.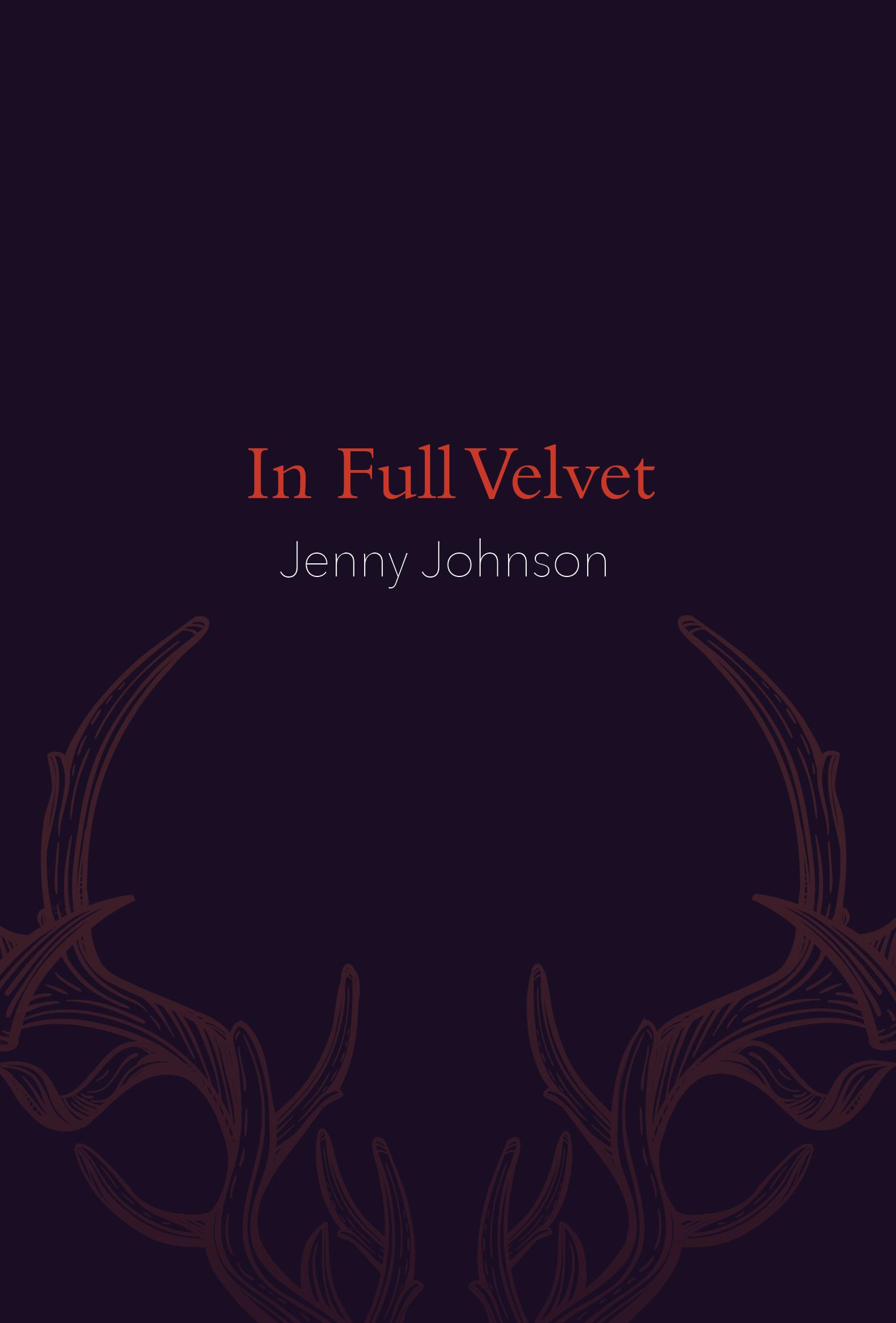 Additional Info
Jenny Johnson is a recipient of the 2015 Whiting Writers' Award, and the 2016 Hodder Fellowship at Princeton. She lives in Pittsburgh, Pennsylvania and teaches at West Virginia University.
PRAISE FOR IN FULL VELVET:
"In this stunningly lyrical debut, Johnson probes issues of queer culture and love from an array of existential perspectives, creating a melodic and thought-provoking symphony on queer identity…. [A] miniature opus, alternately joyful and heartrending, achingly bittersweet."
—Publishers Weekly, starred review
"The queer and blazing ecosystem Johnson establishes situates dyke bars in forests and forests in dyke bars, under swells of gym-class parachutes, all rendered in the jazz of Johnson's lyricism. Vociferous, deciduous, fresh, and knowing, Johnson's poems create a space in which readers can reveal themselves and dig deep."
—Booklist
"Half riot, half rapture, she reaches into poetic form and sings the most contemporary vernacular. I feel in the presence of the most ancient of poetic powers in these poems.
—Kazim Ali, Poetry Foundation, "Reading List: April 2018"
"Radical…. If In Full Velvet is a map of Johnson's mind and memory, it is one worth saving. Johnson is precise with herself, patient with others. These poems celebrate the feeling of spinning in tight circles until all that is left the spiral, rushing from the inside out."
—Ploughshares
"The queer valentine of the century…. A valentine-as-testament to the mysteries and mandates of human love….to queer human love...to perfect unrequited love, trenchant in memory...to imperfect requited love, more trenchant in memory still…. Perhaps most necessary and astonishing of all, this is a valentine to self-love and the elusive search for it…. Because of these poems, I see and more than see—they cause a wild trilling in my veins—the many quiet wonders of the world."
—The Rumpus
"Reading the right poem can pull you into yourself and gives you the magnifying glass you need to understand your own guts. It's cheaper than therapy and calmer than journaling. Reading Jenny Johnson's debut poetry collection, In Full Velvet, is more like a wielding a telescope. From the barber shop, the bedroom, the dyke bar, the street and the quiet corners of the heart, Johnson's poetry speaks into the story of queerness…. The poems in this work contain so much at once and transition fluidly between themes, scenes and stories. These marks of authenticity create intimacy with the author and blur the line between her story and our collective truth."
—Autostraddle
"Is there a better gift than brand new poetry?"
—Bustle
"Johnson's first book of poems takes on subject matter such as growing up queer in America and how politicized the queer female body is. Her imagery is sharp, and she consistently brings us into liminal and charged spaces...reminding us that states of transition and what is considered in between have always been a part of human experience that is in constant relationship to change and flux, as gender is."
—Academy of American Poets
"Jenny Johnson is a poet of deep compassion and mesmerizing range. Her work probes the complexities of queer identity and the body, weaving in the unexpected reaches of intimacy and communion found in nature, dreams and lost family histories. The transformative power of community in the face of discrimination and intolerance is also felt throughout much of her work."
—The Rumpus
"Jenny Johnson's lyrical collection is a gorgeous, saturated distillation of desire. Weaving into these poems the language of botany and zoology, Johnson explores queer identity and politics."
—Little Infinite
"Jenny Johnson's debut book In Full Velvet is a stunning collection of formally composed poems. By adopting and pushing against poetic form, Johnson sustains a tension that expresses a wide emotional range, including joy, rage, desire, love and need for acceptance. The poems throughout this book explore how we think of the body, gender identity and the relationship between nature and love. . . .[In Full Velvet is] a collection of poems that sustain[s] an emotional intensity and poetic virtuosity worthy of the recognition it has garnered."
—Tupelo Quarterly
"Johnson is deft at capturing flashes of experience and spinning them into something more sublime. . . . In Full Velvet beautifully presents Johnson as a poet fulfilling big expectations."
—Pittsburgh City Paper
"The rigor and formal poise of Jenny Johnson's work creates an astounding emotional tension. There's a sinuous, shape-shifting quality to this work that makes her poetic explorations of sex and selfhood all the more resonant. That subtle mastery of line and rhyme is a powerful complement to the poems' organic commemorating, interrogating, searching. The judges were reminded of the virtuosity that characterizes a master like Elizabeth Bishop; of the profound and active depths, and how her poems ripple with need, and the desire for unity, communion, transformation."
—Whiting Awards Committee
"Jenny Johnson's debut stunned me with its mix of electricity and grace, form and freedom. These highly sensual poems blow across the surface of everyday life—the dive bar, the barbershop, a river—rustling up the glitter and the dirt. Studded with unexpected language and infused with a generosity toward the natural world (which, Johnson reminds us, is our own), In Full Velvet is rich with fur, fishtails, and desire that feels true."
—Hannah J, Harvard Book Store Staff Recommendation
"I know it's hard to get poetry on the year-end lists, but damn, this book is so good and deserves all the praise that comes its way. Formally stunning poems about love, lust, queerness, and the natural world. Johnson's lines hum with precision and liveliness."
—Daley Farr, Milkweed Books, Minneapolis
"The sheer joy of Jenny Johnson's poems finds fuel in the work of poets she loves (Hopkins, William Carlos Williams, Larry Levis), in the wild variety revealed by botany and zoology, in the insights of queer and gender theory, in dyke bars and dancing, and most of all in love and desire--that imperative to which, directly or less so, every other element in this list is in service. When someone writes the history of American poetry in our time, the new energies released among the generation now publishing first books will be unmistakable; Johnson strides into a public space secured for her by Rich and Lorde and a host of others, and makes it brilliantly her own."
—Mark Doty
"Maybe a voice from the ancients whispers to Jenny Johnson—Sappho or the Muse Euterpe—how to sing of love and death and joy and reality in as many registers as they come in life. Or maybe Johnson is just a genius. In either scenario (though the latter seems the obvious one) the pen of this poet flows with hard-won Old Soul ink—blood and tears and juice and kisses. This breathtaking debut is erotic, sublime, dappled and riven with ripe fruit, wild body, and full-on fauna. Lesbian literary history (and the many queer-hearted literatures that keep us alive) has a new chapter here, inscribed In Full Velvet by this magnificently gifted poet."
—Brenda Shaughnessy
"Pulsing with a formal brilliance and an idiosyncratic lyricism, these poems counter a poetics of ecological crisis by instead enacting a poetics of a shared world within which the human is one species among the species. . . . They pulse, too, with music and the grace of a world filled with strangeness and ardor. Johnson's diction, raucous and taut, reminds me that English is among the animal sounds we animals make. Like this, her poems enliven my seeing and my thinking about what a poem might do and what a world might be."
—Aracelis Girmay
"Jenny Johnson describes the awkwardness and pain as well as the incalculable pleasure of living at odds with nature, Defiant, winking, and rippling with laughter, In Full Velvet walks us (in boy jeans) through a queer landscape of acrylic fur, dappled flanks, and antlers hot to the touch. This story of a 'heart hunting after a body' does not promise full recovery: even better, it's an invitation to spend a few hours in the dyke bar at the end of the world."
—Heather Love