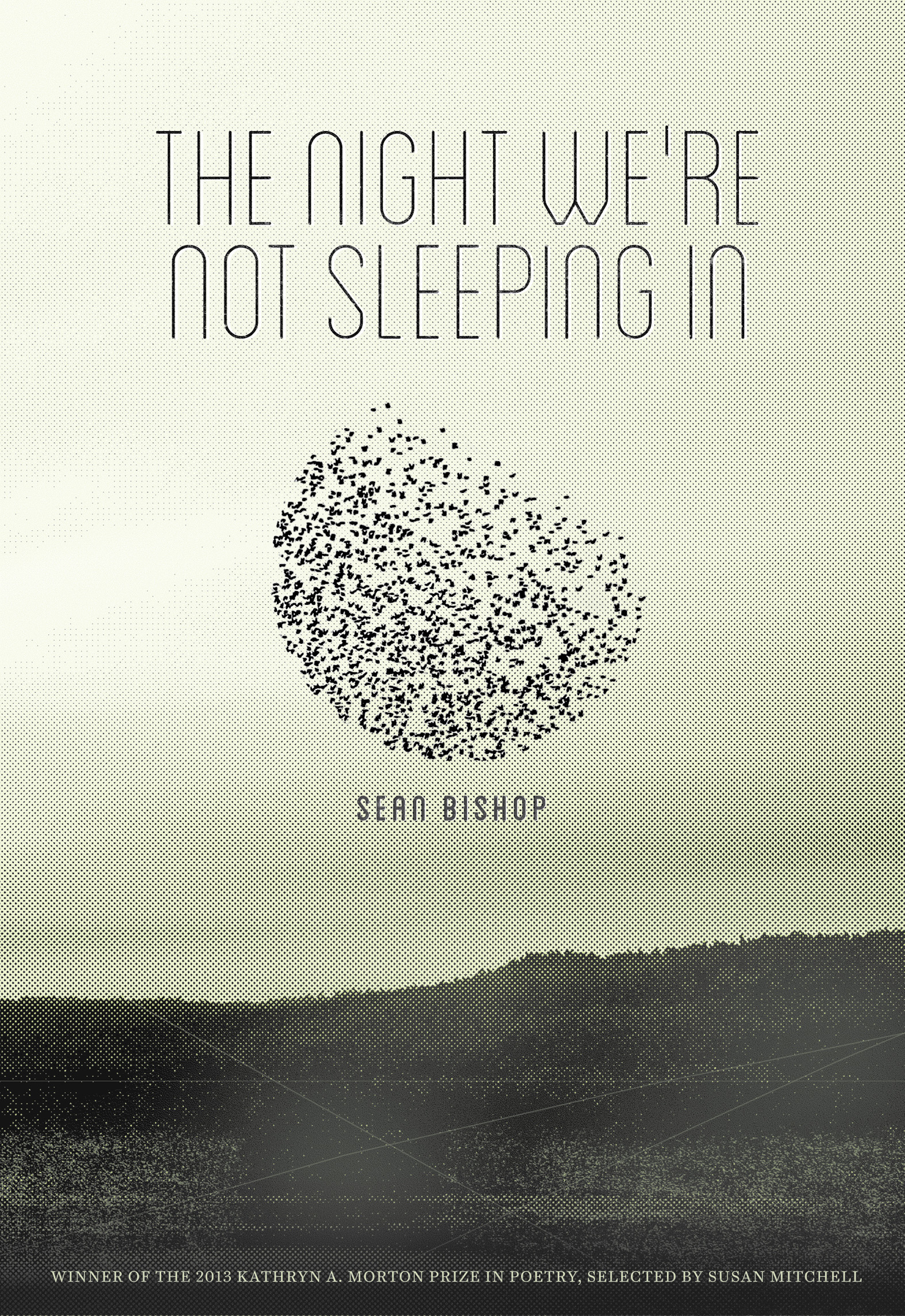 Titles 1998-2018
The Night We're Not Sleeping In, Sean Bishop
Sean Bishop's debut collection The Night We're Not Sleeping In exposes our raw nerves, raging around in our bodies without anesthetic. Detailing the humble sufferings of an apocryphal Adam, the death of the speaker's father after brain surgery, and with dictations to us, his Secret Fellow Sufferers, Bishop has constructed a glorious mausoleum for the world.

For a classroom-ready reader's guide written by the author himself, follow this link, and explore more titles with reader's guides in Sarabande in Education.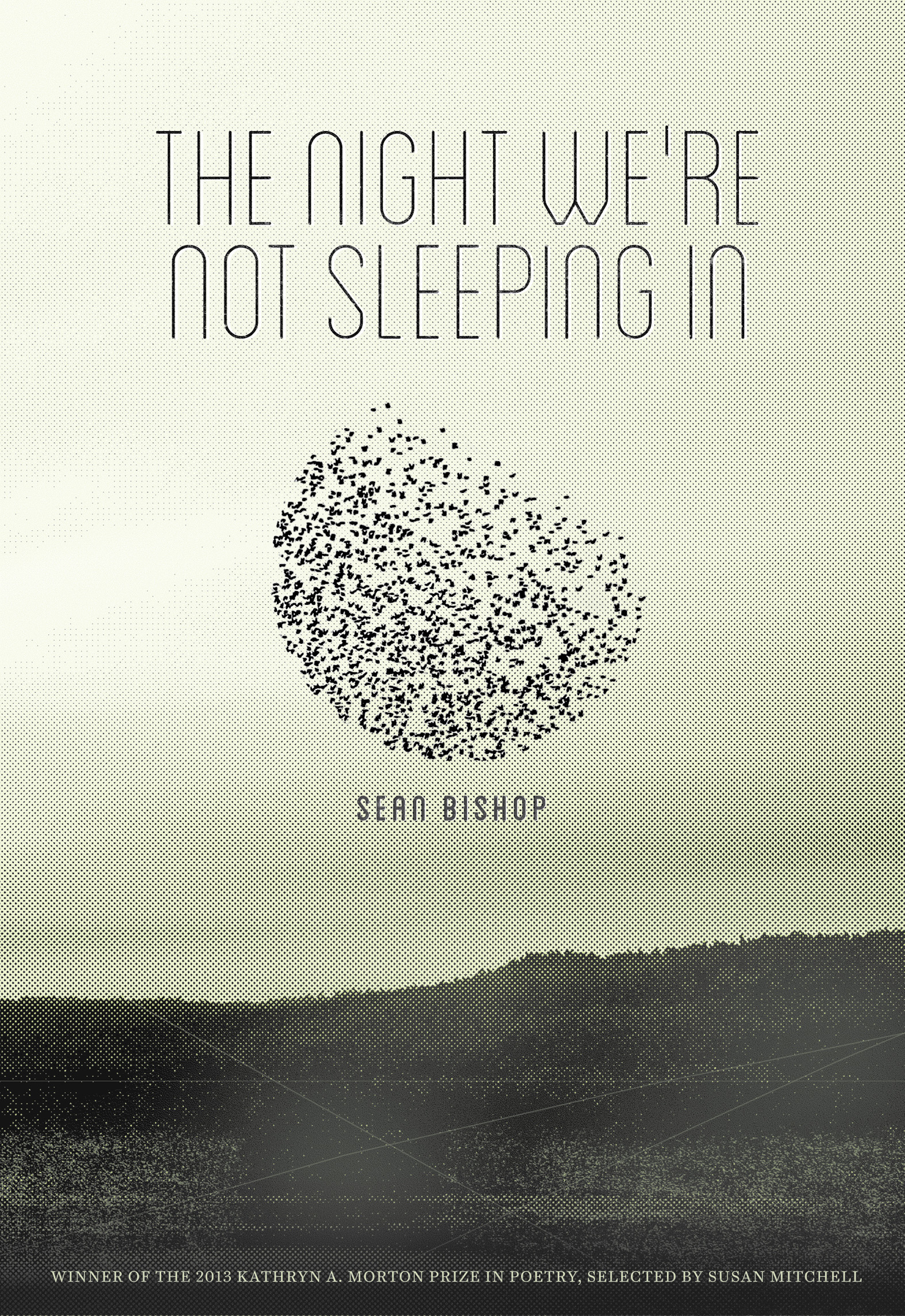 Additional Info
Sean Bishop is a recipient of the Poetry Foundation's Ruth Lilly Poetry Fellowship and the Wisconsin Institute for Creative Writing's Diane Middlebrook Poetry Fellowship. He coordinates the MFA and Fellowship programs in creative writing at the University of Wisconsin.
PRAISE FOR THE NIGHT WE'RE NOT SLEEPING IN:
The Night We're Not Sleeping In is a collection of hauntings. From the companionship of black holes to the loss of a parent to the regenerative power of killing, old wounds are reconfigured, old griefs polished until they shine. Sean Bishop dredges up the light that lies hidden at the bottom of the void.
–Quan Barry
Reading these poems is an uncanny experience—it's as if we've uncovered a new batch of Gnostic fragments, buried in the desert or hidden in some parallel universe, that have existed all along, waiting for the moment to appear, the moment we could understand them. That moment is now, and this book is an essential, thrilling ride, which has the feeling of being inevitable. We enter into this book alert to possibility, and leave knowing how asleep we've been.
–Nick Flynn
"Sean Bishop's The Night We're Not Sleeping In is a book equal to our dark and savage world. It rages, it defies, it rebels. It spits bile-brilliantly, refusing all the palliatives that religions, philosophies, and the various isms have proffered for centuries. Like Achilles, Bishop has a muscular capacity for anger. Like Milton's Satan he will not be broken in spirit….The Night We're Not Sleeping In is not a book that will comfort. Like all great art, it will disturb and provoke its readers. Bishop is intellectually and emotionally complex, a poet fully conscious of the shadow side—his and ours—which he articulates with fast-moving jabs of insight."
–Susan Mitchell, Judge, Kathryn A. Morton Prize in Poetry