SUBMIT JULY 1 - JULY 31
Each year since 2005, thanks to the continued generosity of Linda Bruckheimer, Sarabande Books selects and publishes and promotes one work of Kentucky literature. In addition to publication and promotion by Sarabande Books, the winner receives a two-week residency at the Blackacre Conservancy.
Eligibility
Contest is open to any writer of English:
who is a native of Kentucky, or
who has lived in Kentucky for at least one year, or
whose manuscript meets one of these qualifications:

the manuscript is set in Kentucky.
the manuscript is about Kentucky.
the manuscript is about a Kentuckian.
In addition, writer must be willing and able to travel to or within Kentucky for readings and public events. Employees and board members of Sarabande Books, Inc. are not eligible.
Content Requirements
Submissions should include:
Your manuscript:

a collection of poetry between 48 and 100 manuscript pages.
a collection of short stories and/or novellas between 150 and 250 manuscript pages.
a short novel no more than 250 manuscript pages.
a collection of essays or creative nonfiction no more than 250 manuscript pages.

A $15 reading fee.
A cover letter that includes how you or your work qualify you for the series.
Translations and previously self-published collections are not eligible.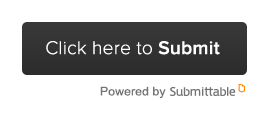 Submission by post
We prefer to receive submissions electronically. You may also submit by post during the month of July. To ensure your work is received and recorded properly, please include the following items with your submission:
One copy of the manuscript, with the author's name, address, phone number, and e-mail address on the cover page.
Cover letter that specifies your satisfaction of the eligibility requirements.
Self-addressed stamped postcard for notification of receipt.
Self-addressed stamped (#10) business-sized envelope for editor's decision.
A $15 reading fee. Checks can be made out to Sarabande Books.
Manuscripts must be postmarked during the month of July. Send physical entries to:
Linda Bruckheimer Series in Kentucky Literature
Sarabande Books
822 E. Market Street
Louisville, KY 40206
Please retain a copy of your manuscript. We cannot return manuscripts. Sarabande reserves the right not to publish in the series if no suitable manuscript is found.
Previous Winners
2016: Lost in the Forest of Mechanical Birds, stories and novella by Christian Moody
2015: Everywhere Home, essays by Fenton Johnson
2014: The Spoons in the Grass are There to Dig a Moat, poems by Amelia Martens
2013: Model of a City in Civil War, poems by Adam Day
2012: Elegy on Kinderklavier, stories by Arna Bontemps Hemenway
2011: Red Holler: Appalachian Literature, edited by John E. Branscum and Wayne Thomas
2010: Gin & Bleach, poems by Catherine Wing
2009: Small Fires, essays by Julie Marie Wade
2008: The Name of the Nearest River, stories by Alex Taylor
2007: Black Sabbatical, poems by Brett Eugene Ralph
2006: The Motel of the Stars, a novel by Karen McElmurray
2005: The Guyanese Wanderer, stories by Jan Carew