Mary McCarthy Prize in Short Fiction
Submit JAnuary 1-February 15
The prize includes a $2,000 cash award, publication of the winning manuscript, a Sarabande Writing Residency, and a standard royalty contract.
The judge for the 2020 Mary McCarthy Prize in Short Fiction is Alice Sebold!
Best known for her debut international bestseller The Lovely Bones, Alice Sebold has since written two more earth-shattering novels, Lucky and Almost Moon. Lucky is currently being adapted into an upcoming movie, showcasing the heart-wrenching memoir in her sexual assault and fight for conviction. Sebold currently resides in San Francisco.
ELIGIBILITY
This contest is open to any short fiction writer of English. Employees and board members of Sarabande Books, Inc. are not eligible. Submissions may include a collection of short stories, one or more novellas, or a short novel. Works that have previously appeared in magazines or in anthologies may be included. Translations and previously published collections are not eligible. To avoid conflict of interest, close friends of a judge or current students in a degree-granting program with a judge are not eligible.
MANUSCRIPT REQUIREMENTS:
Manuscript must be ANONYMOUS—the author's name or address must not appear anywhere on the manuscript (title page should contain the title only)

Must be typed, standard font, 12 pt., double-spaced; if printed must be on standard white printer paper, unbound (binder clip or rubber bands preferred)

Between 150-250 pages

Manuscript should be paginated consecutively with a table of contents and acknowledgements page (a list of publications in which stories or sections of the manuscript have appeared).

Must be accompanied by a $28 submission fee
Multiple submissions are permitted if submitted separately, each with a submission fee. Once submitted, electronic manuscripts can only be edited within a week of submitting, but do note that any publications resulting from this contest will undergo a full editorial and copyedit. Simultaneous submissions to other publishers are permitted, but please withdraw your manuscript if accepted elsewhere.
A winner will be selected in September, and all entrants will be notified of the winners and finalists shortly afterward. Sarabande Books considers all finalists for publication.
ELECTRONIC SUBMISSION
Follow the link below to our online submission manager. There you will be prompted to complete all the required fields of this submission period. Please do not include your name anywhere on the manuscript. We do read our submissions blind.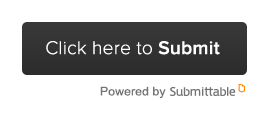 2019 Winner: Whitney Collins, Big Bad, chosen by Sarah Gorham and Jeffrey Skinner
2019 Finalists:
All Cause by Carrie Grinstead
Earth as it is in Heaven by Vishwas R. Gaitonde
Senior Skip Day by Phong Nguyen
Get Empty by Tyler Barton
The Affable Corpse by Calvin Mills
Previous Winners
2018 Winner: Joan Frank, Where You're All Going, chosen by Aimee Bender
2018 Finalists:
Not Dead Yet by Hadley Moore
Believers by Farah Ali
2018 Semi-finalists:
Extinction Events by Liz Breazeale
Animal Voices, Mineral Hum by Pearl Abraham
Eleven Kinds of Exile by Adam Stumacher
Evacuating North by Doug Crandell
Woods, Kansas by Mike Alberti
2017 Winner: Robert Yune, Tiny Heroes, Tiny Villains, chosen by Paul Yoon.
2017 Finalists:
How to Make Your Mother Cry by Sejal Shah
We Are a Teeming Wilderness by Shena McAuliffe
Quotidian Prayers by Carol LaHines
2017 Semi-finalists:
Jillian in the Borderlands: tales & provenances by Beth Alvarado
Last Time Around by Will Clattenburg
Birdtown by Alison Moore
Pretenders by Leslie Bazzett
2016 Winner: Nona Caspers, Alley Stories, chosen by Stacey D'Erasmo.
2016 Finalists:
Runner Up: The Affable Corpse by Calvin Mills
Basements and Other Museums by Vedran Husic
The Involuntary Sojourner by S. P. Tenhoff
Mrs. Rossi's Dream by Khanh Ha
The Water Diviner by Ruvanee Vilhauer
Submission: Stories by Emily Pease
2015 Winner: Emily Fridlund, Catapult, chosen by Ben Marcus.
2015 Finalists:
Missionaries by Bradford Tice
The Lesser Countries by August Tarrier
Closer Without Going Over by Annie Dewitt
LAPS by JoAnna Novak
2014 Winner: Matthew Neill Null, Allegheny Front, chosen by Lydia Millet.
2014 Finalists:
Catapult by Emily Fridlund
The Sorrow Proper by Lindsey Drager
Pine and Other Stories by Hasanthika Sirisena
These Are Our Demands by Matthew Pitt
2013 Winner: Nathan Poole, Father Brother Keeper, chosen by Edith Pearlman.
2013 Finalists:
Runner up: What Matters Most by Amina Gautier
The Sorrow Proper by Lindsey Drager
The Suicide Club by Toni Graham
Normality by Dan Pope