September 1 - September 30
Sarabande Books publishes essay collections between 150-250 pages in length. We accept essay manuscripts for consideration each September. Simultaneous submissions are allowed, but please notify us immediately if your manuscript is accepted elsewhere. A $20 reading fee is required for each manuscript submission. It is best practice to be familiar with our previously published essays before submitting (see titles to the right).
ELIGIBILITY
This submission period is open to essay manuscripts in English. Individual essays from the manuscript may have been published previously in magazines, chapbooks of less than 48 pages, or anthologies, but the collection as a whole must be unpublished. Translations and previously self-published collections are not eligible. Employees and board members of Sarabande Books are not eligible.
MANUSCRIPT REQUIREMENTS
A single essay or collection of essays between 150-250 pages

Manuscript must be paginated consecutively with a table of contents and acknowledgements page (a list of publications in which stories or sections of the manuscript have appeared).

Multiple submissions are permitted if submitted separately, each with a separate $20 submission fee.

Once submitted, manuscripts cannot be altered.
Submit online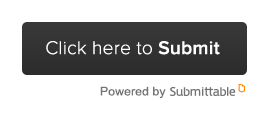 Submit by Post
We prefer to receive submissions electronically. You may also submit by post during the month of September. To ensure your work is received and recorded properly, please include the following items with your submission:
Self-addressed stamped postcard for notification of receipt

Self-addressed stamped (#10) business-sized envelope for editor's decision

$20 reading fee, checks made out to Sarabande Books

Entry form printed and completed.
Send entries to:
Open Essay Period
Sarabande Books, Inc.
822 E. Market Street
Louisville, KY 40206
Send your manuscript in a plain or padded envelope.
NOTE: Please read all the instructions with care. Submissions that do not meet all the guidelines will not be considered and will not be returned. Please retain a copy of your manuscript.