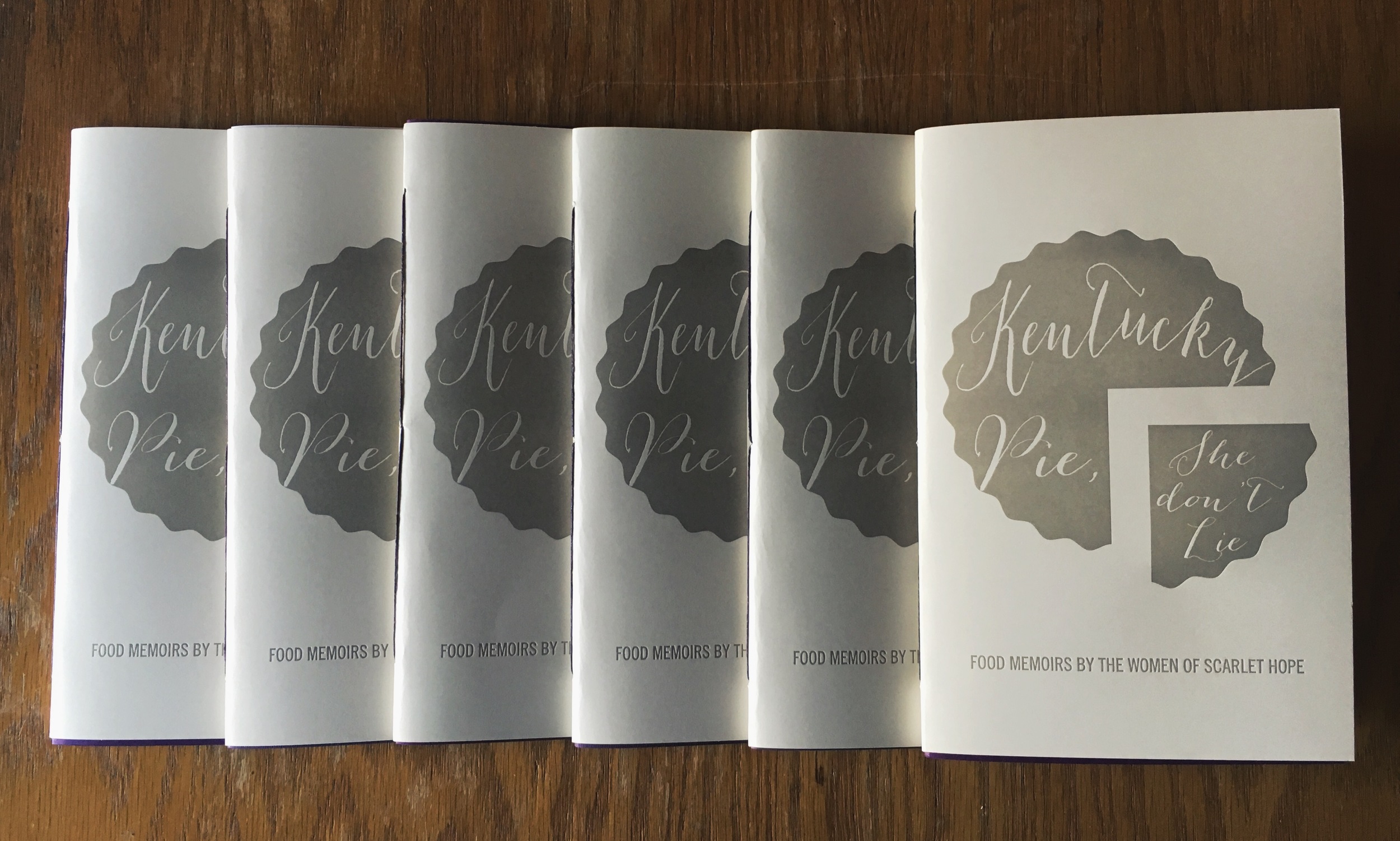 Sarabande Writing Labs Anthologies
KENTUCKY PIE, SHE DON'T LIE, Sarabande Writing Labs, Vol. V
This hand-bound anthology features original work by writers in Sarabande Writing Labs' spring 2016 session held in partnership with Scarlet Hope.
About this partner: Scarlet Hope is a nonprofit organization that provides a broad spectrum of services, including meals, occupational therapy, and childcare to women wishing to leave the adult entertainment industry in Louisville.
Our anthologies are lovingly handmade by volunteers and given to all Sarabande Writing Labs participants free of charge. Proceeds from anthology sales support the continuation of the program.
Sarabande Writing Labs is an arts education program promoting writers in under-resourced communities through writing workshops and literary events.