Flo Gault Student Poetry Prize for Kentucky Undergraduates
Submit September 1 - December 1
Sarabande Books is proud to award the Flo Gault Student Poetry Prize in memory of Flo Gault and with generous support by the Gault family. This annual prize is open to all full-time Kentucky undergraduate students. Each year we celebrate all the honorees with a Pie Party and award one winner $500 and a limited-edition print run of letterpress broadsides for his or her poem.

Contest Requirements
Full-time undergraduates enrolled in a Kentucky college may enter.

Submit 1-3 poems in a single file.

Include a copy of your student ID.
We accept submissions for the Flo Gault Student Poetry Prize exclusively through our online submissions manager.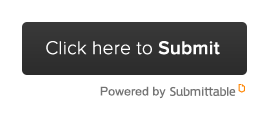 2018 WINNERS
First Prize: "Cathedral Basilica of Saint Louis" by Iva Moore, University of Louisville
Second: "Wildfire" by Laura McAllister, University of Kentucky
Third: "comfort zone" by Natalie Turner, Western Kentucky University
HONORABLE MENTIONS
"Green Girl" by Michaela Miller, Western Kentucky University
"Fading Quietly" by Celeste N. Rehmel, Western Kentucky University
"Sex Poem" by Cole Sweasy, Western Kentucky University
"Diving into the day" by Julia Mikulec, University of Kentucky
2017 WINNERS
First Prize: "mother tongue" by Tiwaladeoluwa Adekunle, University of Kentucky
Second: "how to turn on a man" by Hallie Beard, Murray State University
Third: "If I Were Hemingway's Girl" by Adrian Sanders, Western Kentucky University
HONORABLE MENTIONS
"Her" by Michaela Miller, Western Kentucky University
"Love Song" by Bridget Yates, Western Kentucky University
"Somalia Sleeps" by Yvonne M. Johnson, University of Kentucky
"A Proper Lady" by Iman Zaghariet, Western Kentucky University
"Breadworks, 6:00-close" by Clare Hagan, Bellarmine University
2016 Winners
First Prize: "Hanging Out" by Hannah Rego, University of Louisville
Second: "The Barn of Bare Wood Walls" by Clare Hagan, Bellarmine University
Third Prize (tie):
"Code Switching" by Kalyn Johnson, Western Kentucky University
"Pear Tree" by Bridget Yates, Western Kentucky University
HONORABLE MENTIONS
"Persephone Tries to Date Winter" by Hallie Beard, Murray State University
"Arts and Crafts with Body Parts" by Stephanie McNamara, University of Louisville
"Names" by Natalie Marguerite Rickman, Western Kentucky University

2015 winners
First Prize: "Mother's Derby Party, 1998" by Dylon Jones, University of Louisville
Second Prize: "Dream of Marlon Brando's Birthday Party" by Rina Perlin, University of Louisville
Third Prize (tie):
"Night Funeral in Harlan" by Jarred Johnson, Western Kentucky University
"The Jellyfish Queen" by Savannah Osbourne, Western Kentucky University
"Growing Up Poor" by Hannah Swartz, University of Louisville
HONORABLE MENTIONS
"Hush," by Dylon Jones, University of Louisville
"Hungry with Child" by Nicole M. Paschedag, West Kentucky Community and Technical College
"The Rocking Chair" by Rebecca Thieman, Western Kentucky University