Submit january 1 - MARCH 15
Ocean Vuong is judging our 2018 Kathryn A. Morton Prize in Poetry. The prize includes a $2,000 cash award, publication of a full-length collection of poetry, and a standard royalty contract. Kathryn A. Morton was a published author and devotee of fine literature, especially poetry.
Ocean Vuong is the author of the best-selling Night Sky with Exit Wounds, a New York Times Top 10 Book of 2016. He is a Ruth Lilly fellow from the Poetry Foundation, as well as the recipient of fellowships from the Lannan Foundation, the Civitella Ranieri Foundation, the Elizabeth George Foundation, the Academy of American Poets, and the Pushcart Prize. His work has been featured in The Atlantic, Harper's, The Nation, New Republic, The New Yorker, The New York Times, The Village Voice, and American Poetry Review, and he is currently working on his debut novel. Born in Saigon, Vietnam, he lives in Northampton, Massachusetts, where he serves as an Assistant Professor in the MFA Program for Poets and Writers at Umass-Amherst.
Eligibility
This contest is open to any poet of English. Employees and board members of Sarabande Books, Inc. are not eligible. Individual poems from the manuscript may have been published previously in magazines, chapbooks of less than 48 pages, or anthologies, but the collection as a whole must be unpublished. Translations and previously published collections are not eligible. To avoid conflict of interest, close friends of a judge or students in a degree-granting program with a judge are not eligible to enter a contest in the genre for which their friend or teacher is serving as judge.
Manuscript Requirements
Manuscript must be ANONYMOUS—the author's name or address must not appear anywhere on the manuscript (title page should contain the title only)
Must be typed, standard font, 12 pt., if printed must be on standard white printer paper, unbound (binder clip or rubber bands prefered)
Minimum length 48 pages
Manuscript must be paginated consecutively with a table of contents and acknowledgements page (a list of publications in which poems in the manuscript have appeared)
Must be accompanied by a $29 submission fee
Multiple submissions are permitted if submitted separately, each with a submission fee. Once submitted, manuscripts cannot be altered. Winner will be given the opportunity to make changes before publication. Simultaneous submissions to other publishers are permitted, but please notify us immediately if manuscript is accepted elsewhere.
A winner will be selected in September, and all entrants will be notified of the winners and finalists shortly afterward. Sarabande Books considers all finalists for publication.
ELECTRONIC SUBMISSION
Follow the link below to our online submission manager. There you will be prompted to complete all the required fields of this submission period. Please do not include your name anywhere on the manuscript. We do read our submissions blind.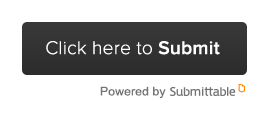 Submission by Post
Manuscripts must be postmarked between and including January 1 - March 15.
Include a required contest entry form. To download a print-ready pdf of these guidelines, click here.
Include a self-addressed, stamped postcard for notification that manuscript has been received.
Include a self-addressed, stamped, regular business-sized envelope for contest results.
Please send your manuscript in a plain or padded envelope. No boxes please.
No Federal Express, Overnight Mail, or UPS.
We strongly advise that you send your manuscript first class.
There is a $29 handling fee, check made payable to Sarabande Books, Inc.
Please send entries to:
The Kathryn A. Morton Prize in Poetry
Sarabande Books
822 E. Market Street
Louisville KY 40206
Previous Winners
2018 Winner: Chad Bennett, Your New Feeling is the Artifact of a Bygone Era, chosen by Ocean Vuong
2018 Runner-Up:
American Faith by Maya Catherine Popa (forthcoming 2019)
2018 Finalists:
Love Letter to Who Owns the Heavens, by Corey Van Landingham
Deke, by Gibson Fay-LeBlanc
Gullier, by Christopher Citro
Descend, Descend, by Samuel Amadon
Insofar, by Sarah Gridley
Boi Bi, by Kwabena Foli
Ringer, by Rebecca Lehmann
Uses for Music, by Annie Kim
How Blood Works, by Ellene Moore
Wave Says, by K.M. English
His Arms in This Sad Knot, by W.M. Lobko
There There, by Cameron McGill
42 Poems & a Letter, by Nathaniel Perry
My Little Book of Exiles, by Dan Alter
Body Fires, by Hannah Baggott
2017 Winner: Pamela Hart, Mothers Over Nangarhar, chosen by Rowan Ricardo Phillips.
2017 Finalists:
The Spinning Place by Chelsea Wagenaar
Extinction Theory by Kien Lam
In My Heart Is the Heart of My Heart by Sarah Blackman
2017 Semi-finalists:
Record Winter by Jordan Potter
Signs of Danger by Erica Ehrenberg
Go Because I Love You by Jared Harél
Charge Number One by Emily Yoon
Hypocrite Shoe by Ryan Black
Relic and the Plum by Molly Spencer
You Are a House, You are a Hammer, You're the Momentum of the Nail by Saara Myrene Raappana
2016 Winner: Peter Mishler, Fludde, chosen by Dean Young.
2016 Finalists:
Runner up: Huge Cloudy by Bill Carty
self care (everything reminds me of you) by Lindsay Illich
Aubade of Barbed Wire by William Fargason
Index of Haunted Houses by Adam O. Davis
The California Poems by Emily Vizzo
Severe Clear by Maya Catherine Popa
2015 Winner: Michael Homolka, Antiquity, chosen by Mary Ruefle.
2015 Finalists:
The Specific Ocean by Christopher Brean Murray
Ya Te Veo by P. Scott Cunningham
The Story of Our Estrangement by Lindsay Bernal
Fieldglass by Catherine Pond

2014 Winner: Jordan Zandi, Solarium, chosen by Henri Cole.
2014 Finalists:
Do Not Attempt to Move through the Dark on Your Own by Helen Klein Ross
Novena by Jacques Rancourt
Pardon My Heart by Marcus Jackson
Black Anthem by Bruce Bond
My German Dictionary by Katherine Hollander
Second Empire by Richie Hofmann
Tulah at the Easel by Carol Ann Davis
Some Kind of We by Ari Banias
2013 Winner: Sean Bishop, The Night We're Not Sleeping In, chosen by Susan Mitchell.
2013 Finalists:
What Monsters You Make of Them by Christian Teresi
Helen of Bikini by Phoebe Reeves
Whose Flesh is Flame Whose Bone is Time by Penelope Pelizzon
Salt White Moon by Noel Crook